Low Cost Fixed Fee Property Conveyancing
Did You Know, You could Save Several Thousand €'s By Using Our Property Law Solicitors
Fixed fee low cost conveyancing - what's the catch?
When potential clients contact our offices to discuss our fixed low cost conveyancing fees we are often asked how can we charge so much less than our competitors. The simple fact is that clearly when charging a fixed price low cost conveyancing service we get a lot of business.
The benefits for our firm is that we have a lot of conveyancing transactions ongoing at all times. This also makes it worthwhile in our investing in technology to ensure we can provide a highly efficient service to our property law clients at a low fixed cost.
We do offer this low cost fixed price conveyancing service where we will not compromise on the quality of service we offer. As a solicitors legal practice We have one reputation and this is protected by virtue of the professional and integral service we give to all of our clients. We get constant referrals from former property law clients who previously availed of our fixed price low cost conveyancing service.
Traditionally, conveyancing solicitors charged home buyers 1% of the purchase price (+ vat + legal outlays), as a professional fee, for doing the legal work associated with buying a house and getting a mortgage. But now where the average house price in Dublin and nationwide is on a significant upward trajectory a 1% fee has become excessive for many individuals. The good news is that the property conveyancing market is getting more competitive and we offer a fixed fee pricing policy for clients purchasing properties using the services of our conveyancing law practice. Instead of charging you a percentage fee based on the value of the house, we charge you a fixed rate flat conveyancing fee of €950 (+ vat + legal outlay)
Some people ask us what's the catch? How can they offer conveyancing services so much cheaper than most other solicitors?

There's two main reasons:

1. By Charging A Lower Price We Attract More Clients:

The conveyancing solicitors firm makes a smaller profit from each of their clients. But by offering a much better low cost fixed price conveyancing rates, we get a lot more clients. The bigger volume of clients makes up for the smaller margin we make from each client.

2. Improved Efficiency (Save your money for your new home):

We offer a cost effective, efficient service, where clients are encouraged to correspond as much as possible via email, saving both the client and the firm time. This means that we can focus our time on what we do best, working on the property law conveyancing service for our clients, while ensuring a swift response.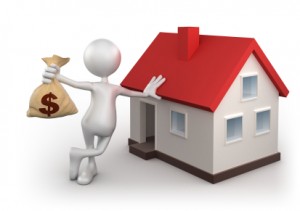 Where Are We Located?

We are base in Dun Laoghaire but even if you don't live in Dublin, don't worry, clients are accepted from throughout the country. Generally speaking, you'd have to visit the office on a maximum of two occasions, so you needn't let location be a deterrent. Our clients are generally 50% Dublin based and 50% from outside of Dublin.
What's the next step?

Step 1: Calculate your legal outlays.
Legal outlays are the costs associated with buying a home, which you have to pay through a solicitor. As with all solicitors, these outlays are separate from the professional fee. They include Land Registry Office fees, legal searches and government fees like stamp duty. Outlays vary significantly depending on the particular property. If you give us the details in relation to the property you are looking to purchase then we will give you a full detail of our low cost fixed conveyancing fees together with details of all of the outlays involved in the conveyancing transaction.
Step 2: Appoint your solicitor when you place a deposit on a property:

When you successfully bid on a property, you need to have the details of your conveyancing solicitor available. Your solicitors details need to be given to two interested parties. Firstly to the Auctioneer when giving your booking deposit and secondly to your Lending Institution. We as your low cost fixed fee conveyancing solicitors are happy for you to furnish our solicitors office details to the auctioneer and lending institution once we have confirmed a willingness to act on your behalf. The auctioneer then when furnished with the details of our office will communicate our details to the vendor solicitors office. The vendors solicitors then send contracts for sale and vouching title documentation to our office. Your lending institution sends to our offices their mortgage legal documentation and the loan offer for signing. The conveyancing process then proceeds from here.
In offering a fixed fee price conveyancing service we do so subject to the following conditions. Those conditions are that the service provided is based on a low cost fixed rate conveyancing quotation. This does not take into consideration or account for any exceptional circumstances. Exceptional circumstances can arise in the event of any of the following:

1. A very complex title requiring an inordinate amount of time to consider same and advise the client.
2. A complex title requiring Counsel's Opinion.
3. Complexity regarding the financial structure of the project such as cross securing on other properties or similar.
4. Transactions where complications arise through non-disclosure by the client on matters such as Planning, undisclosed Judgements against the client which requires negotiation with a Lending Institution and/or removal from the Title.
5. Adjudication on a Deed to avail of special Stamp Duty reliefs/exemptions
6. An unwarranted number of phone calls from the client requiring attention outside the scope of the service offered.
7. Missing Title Documents which would require the reproduction of same in order to effect a good Title.
8. Behaviour on the part of the client which would render the relationship unworkable.
In all these instances, clients will be given an option on the part of the company , either to pay an additional fee or will be given a refund of any fees paid and invited to look elsewhere for the service.
The service of Propertylawsolicitor.ie is offered in association with John Neville and Company solicitors, 2 Glenageary Road Lower, Dun Laoghaire, County Dublin. Any legal enquiries made via this website will be handled by their staff solely and we confirm that there is no intermediary who has access to any information furnished to us. For your immediate low cost fixed fee conveyancing quote please contact in our office by phone on 01 2300022 or via e.mail on This email address is being protected from spambots. You need JavaScript enabled to view it.